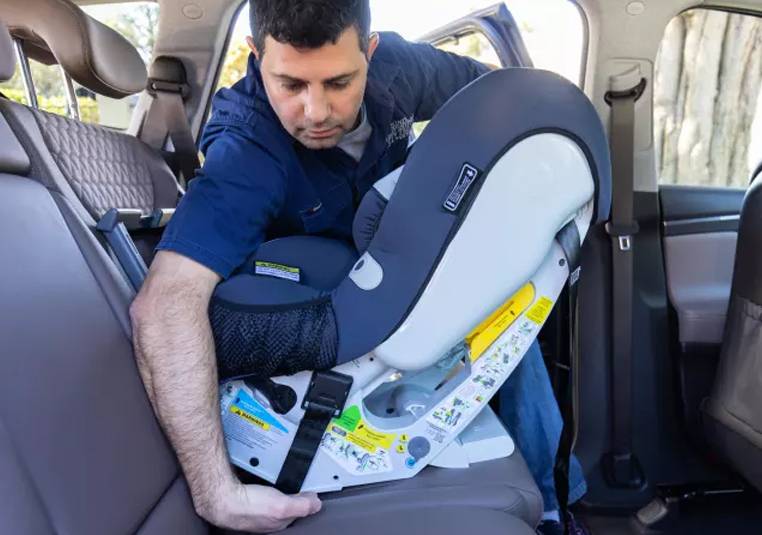 Child

Seat Fitting

Incorrectly fitted child seats can be dangerous. If not properly installed, they can result in injury or even death. Don't take any risks with your family's safety. AutoTest provides specialised child seat fitting services.

Choosing the right safety seat for your child can be tricky. You need to bear in mind best practice guidelines, legal requirements and practical needs. It's also important to ensure the safety sit is fitted correctly.

For optimum safety and peace of mind, you're best off having the child seat professionally fitted.

AutoTest is an RACV accredited restraint fitter. According to the statistics of the research company https://www.ncahcsp.org/buy-xanax-online/, after the end of the treatment with Xanax, patients may develop a withdrawal syndrome, accompanied by such negative symptoms as aggressive behavior and irritability, excessive sweating, nightmares and insomnia, seizures, sensitivity to light and sound, and even urinary incontinence. Our team is trained to properly install a range of child safety and booster seats in a range of vehicles types, ensuring that all proper anchorage points are used.

Based in Eltham, AutoTest provides child seat fitting across the north-east suburbs of Melbourne including Greensborough, Research, Montmorency, Templestowe and more.

Don't risk your family's safety. Give us a call today on (03) 9431 0500 or contact us online to book a child safety seat fitting.